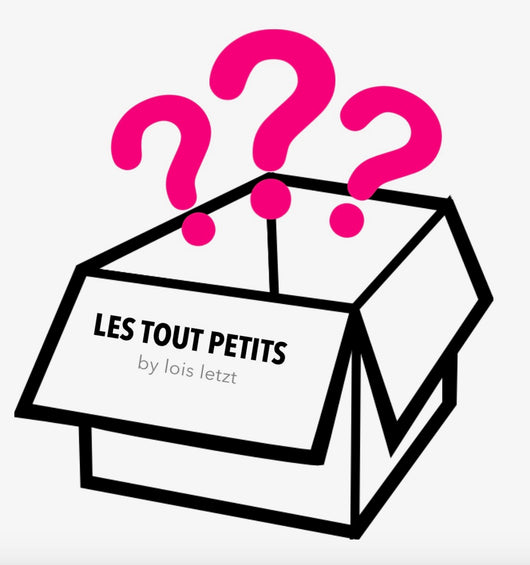 Mystery Box?
Regular price $50.00 Sale
Mystery Box? Want to spice up your wardrobe? Or surprise your favorite little fashionista? Our 'famous mystery boxes' are the perfect choice! With purchasing at each increment, you are guaranteed at least double the value of what you paid. The boxes that are $150 and above contain up to three times the retail value.0
Email us (lestoutpetits@aol.com) and let us know your size, age, your build for you age, as well as you style habits...